SPHEREA acquires Noise XT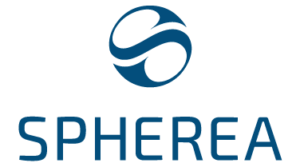 SPHEREA has acquired the company Noise XT, which specializes in the synthesis and generation of radio and microwave signals with high spectral purity.
The acquisition of Noise XT is fully in line with the SPHEREA group's desire to combine high-performance hardware components in a coherent and controlled technological platform.
The contribution of this company makes it possible to expand the group's offers in the fields of microwaves for the testing and simulation of critical systems. This acquisition is part of the same logic as the acquisition in 2015 of the company Pouvoir + in the field of power electronics.
SPHEREA accompanies its global customers in a rapidly changing field, driven by normative developments in aeronautics, rail, energy as well as by major technological breakthroughs in the fields of defence, space and industry.
"This new acquisition is part of the company's strategic development for 2020. We now have 600 customers in 50 countries. We want to support them in the development and deployment of their complex and highly technological systems by maximizing their value creation. »
Christian DABASSE, Chairman of the SPHEREA group.