System Tests Radar Pulse Stability
The cost-effective PN9002 test simplifies the testing and analysis of pulse-to-pulse amplitude and phase stability for radar systems and components to 18GHz.
Radar component and system testing usually evokes images of complex, expensive measurement systems occupying multiple equipment racks. In some cases, radar equipment designers have even used entire radar systems as a proving ground for their new components and modules. With the introduction of the PN9002 pulse-to-pulse radar stability test set from Noise eXtended Technologies, radar testing has become significantly less complex and costly. The modular PN9002 system provides outstanding dynamic range at frequencies from 2 to 18 GHz and optionally from 0.4 to 18 GHz.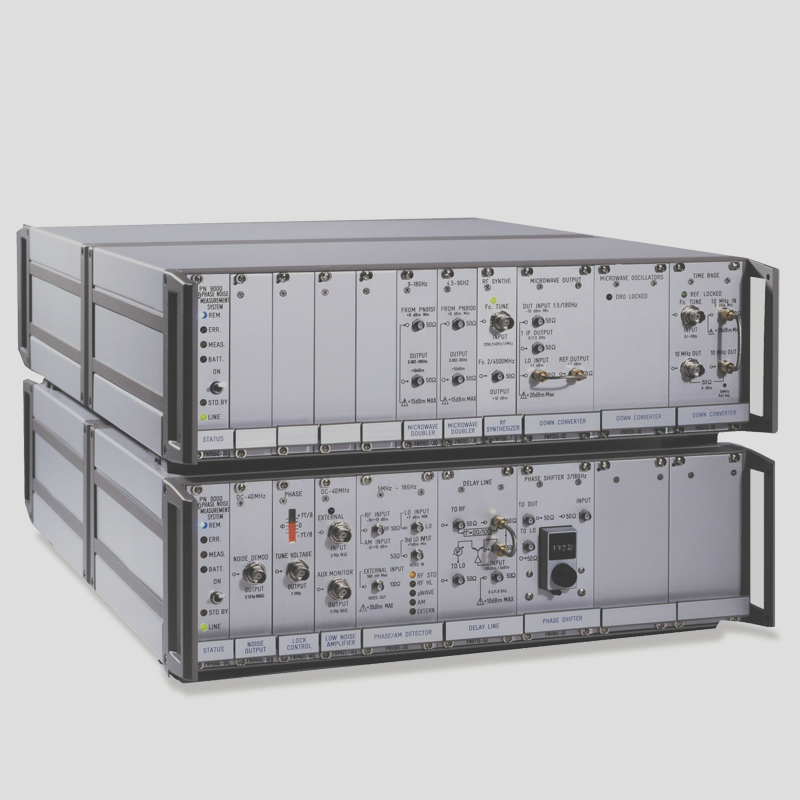 Simple and Low Cost
400 MHz to 18 GHz Frequency Coverage
Single or Dual channel Architecture (phase and amplitude simultaneous measurements)
Pulsed Microwave Devices
The PN9002 replaces « home-built » radar measurement systems.
| | |
| --- | --- |
| Input Frequency Measurement Range: | 2 to 18 GHz and optionally from 0.4 to 18 GHz Input |
The basic (« starting ») PN9002 system includes a generator rack with a pattern generator, low-noise frequency synthesizer, and pulse modulator.
The PN9002 can analyze from 4 to 1024 pulses per burst.
Option 1: 400 MHZ to 18 GHz Input frequency.
Option 2: Dual Channel system measuring Amplitude and Phase simultaneously.
We also offer custom modules to suit your application.
| | | |
| --- | --- | --- |
| File Description | File Name | Dated |
| PN9002 Short Form Datasheet – PDF – 616 Ko | Noise XT PN9002.pdf | |